Project Planning
Now that you know what you want, pick from the Project Planners which type of project you'll be starting. These planners are your step-by-step guide to get the ball rolling on your project. Make sure you print off and fill out the planner before coming in to finalize getting the right product for you.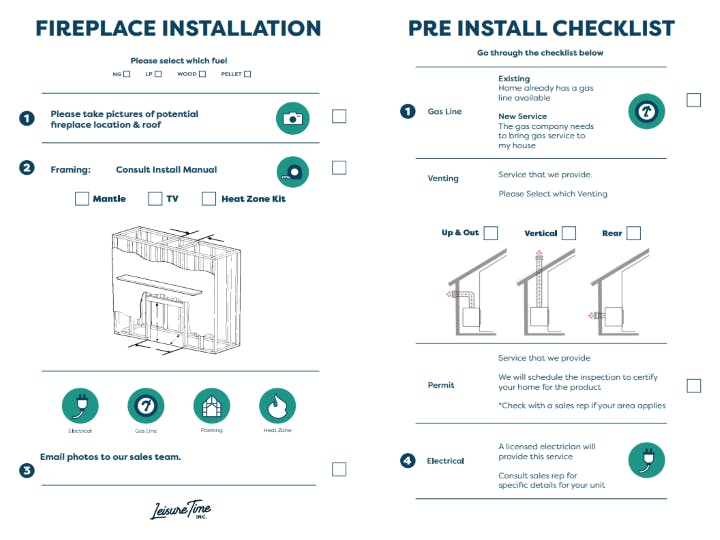 Built-in Fireplace Planner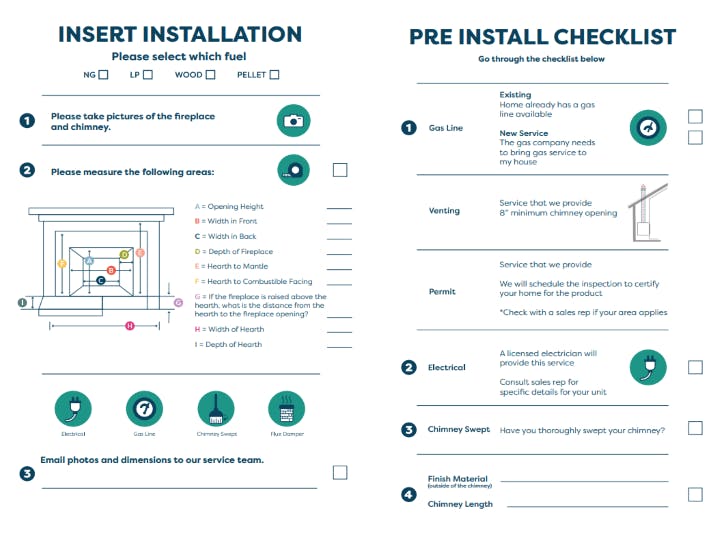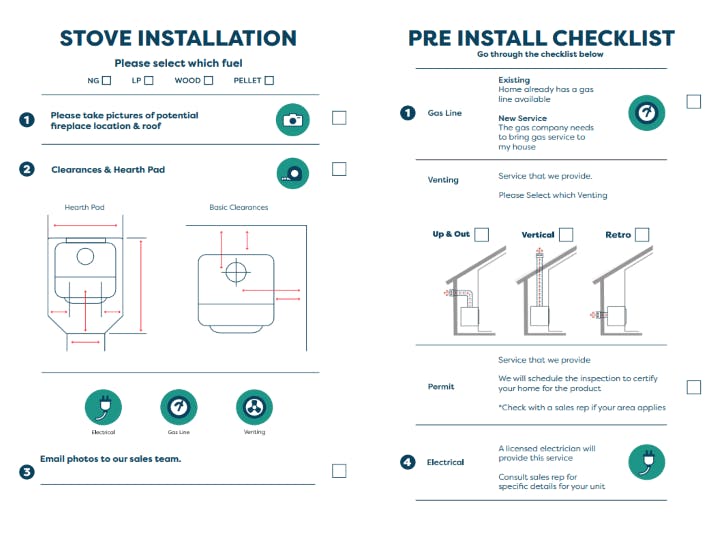 Stove Installation Planner
If you haven't already, or are still a little confused, check out the Hearth Buyer's Guide to learn more about what fireplace or stove will work best for your home.
Browse Fireplaces & Stoves