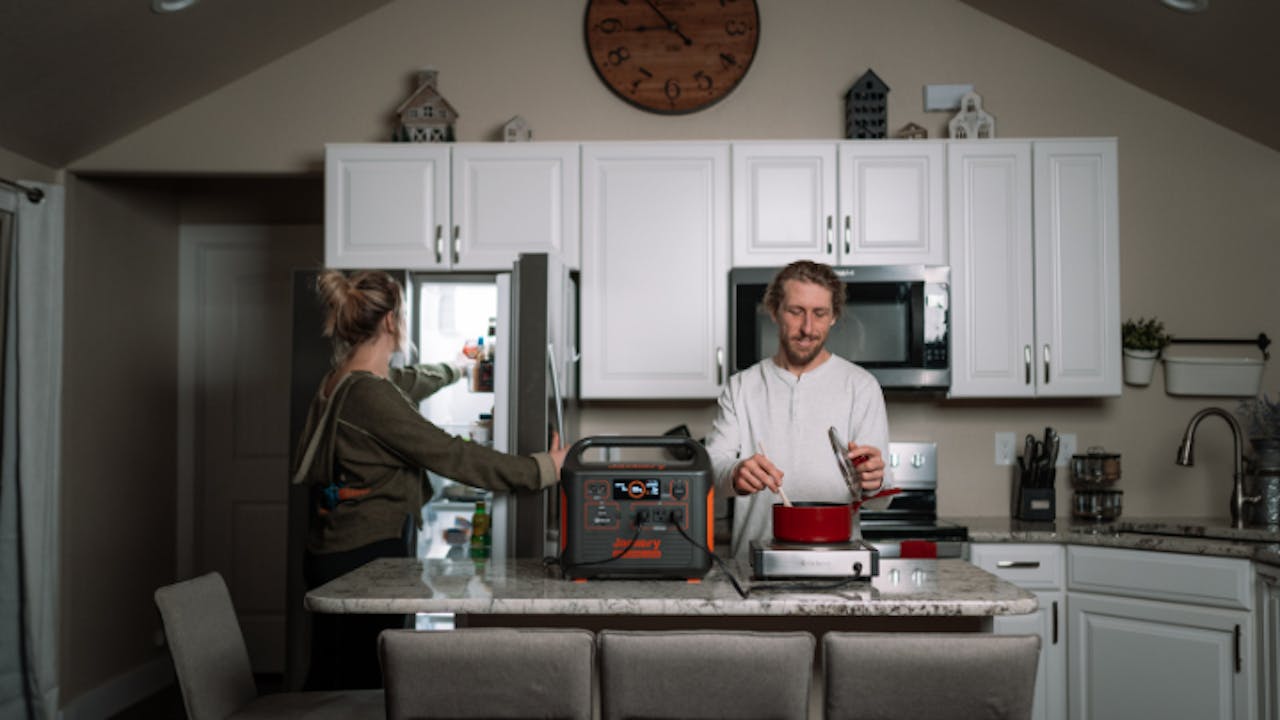 Using Your Backup Battery Power Station in an Emergency
Lightning strikes, floods emerge, and winds destroy. What's the result? Darkness. These are just a few examples of things that can cause a power outage.
During a power outage, you're left with very little to do. You likely can't cook, watch TV, or charge important electronic devices. It's possible you're even left without heat or AC. You shouldn't have to suffer like that. After all, it's 2022. Technology is greater now than it has ever been!
Recent hurricanes, earthquakes, and other natural disasters have reminded people of the importance of being prepared in the case of an emergency. Nothing is more important than protecting and providing for your home and family. 
While there are several things you'll want to have in storage, if there's a sudden emergency, few things will be more important than a backup battery power station. These stations will allow you to keep your power alive in situations where it otherwise wouldn't.
While your fellow Idahoans will be desperately searching for the nearest flashlight, you'll have a perfect plan in place. With your power station, you'll be able to bring light and power into your home. There's no need to be afraid of the dark when you have one of these nearby!
Let's dive into three steps to using your backup battery power station during an emergency!
Preparation
The first step is to be prepared. Nothing's worse than something being unavailable when you most desperately need it. That'll be the case if you don't keep your power station charged up before an emergency ever happens. 
You can do this by plugging your station into an outlet and keeping it there until you need it. Hopefully an emergency never takes place, but the reality is that it's bound to happen at some point. But don't worry! As long as you're prepared, you should be in good shape. 
Plug Your Appliances into The Power Station
This next step may seem obvious, but when it comes to safety during an emergency, you can never be reminded enough. When your power goes out, plug your devices or other items into the power station. 
It's a best practice to plug your most important items in first. That way you know you're taking care of the right things. 
Maybe you'll want to plug in your phone, a heater, or a lamp. No matter what you choose, just make sure your priorities are straight. And I know what you're thinking, but it's probably not the most essential priority to plug in your tv.
Enjoy Normal Life Once the Power is Back
Ahh, the sweet joy of the power finally coming back on! Once that happens, unplug your devices and other items from the power station. You can then plug them back into their original outlets if you desire to do so.
After that, be thankful for your power station and enjoy life as usual! 
Conclusion
As we've seen, these past few years have produced one natural disaster after another. You can never be too prepared. Pick up a backup battery power station today! This way, you can know you're as prepared as they come.