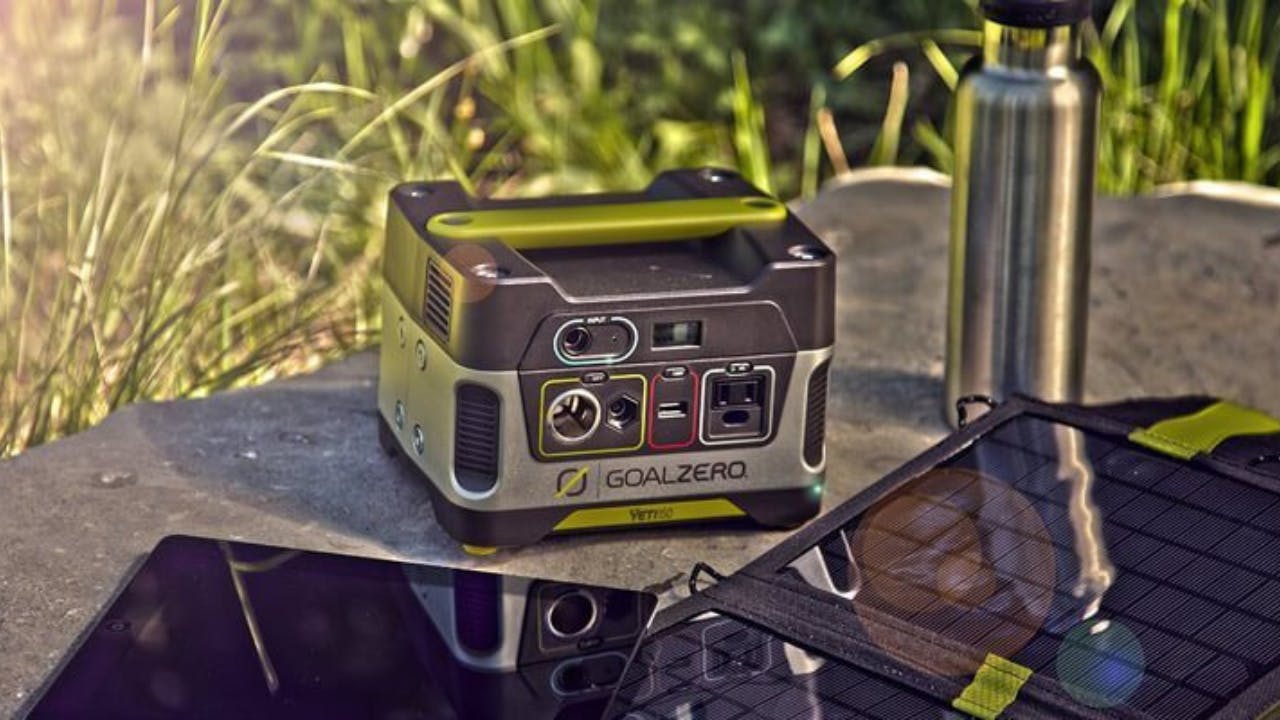 7 Important Factors to Consider Before Buying a Portable Power Station 
Electronics are an important part of our lives. But what happens if there is a power outage and you don't have an electric source to charge your phones, laptops, heaters, etc.? Our friends at GoalZero offer portable power stations capable of powering your energy needs and can give you peace of mind knowing you will have a source of electricity no matter what happens. Today we will go over 7 important factors you need to consider before buying a portable power station. 
Size
There are a couple of questions you can ask yourself in helping you understand what size of power station you are looking for. The first question is budget. How much are you wanting to spend? The larger sizes like the Yeti 6000X, which is the largest power station that GoalZero sells, costs around $6,000 while the Yeti 200X is $300.  
The next question to ask yourself is, "What purpose is the power station serving?" Do you want something light to take with you camping? Or do you want to have backup power in case of a power outage in your home? Knowing these answers will help you understand what you are looking for. 

Number of Ports
This is an important factor that often gets overlooked. How many devices are you planning on charging or running off your portable power station? Make sure you have enough outlets to power up your appliances.
Power Capacity
We measure power capacity by Watt Hours. The Yeti 6,000X provides 6,071 Wh. Which is the same as charging your phone around 500 times. If you are going to be charging or using multiple devices at a time on one power station, we recommend buying one that fits your budget but has the most power capacity. 
Cables
If you are going to be charging devices with your portable power station, make sure that it comes with the type of ports you need for your charging cables. For example, you may need USB ports to charge smartphones. 
Brand
Another factor to consider is brand reliability. GoalZero sells Yeti power stations, which is a top-quality brand. We recommend going with them because they have the options to fit whatever need you, and they make them last. 
Safety
We have all heard about exploding batteries. It's something to be cautious about, but not something that should keep you from getting a portable battery. The best way to stay safe is to buy from a reputable brand, like Yeti. They have built-in safety measures to ensure that batteries will fail before they become a risk factor. 
Recharge Time
It's important to know what to expect when it comes to recharging time, so that you can ensure you always have a full battery. Yeti power stations have three different ways you can recharge.
With the sun using solar

With a wall outlet 

With your car
The size of your portable power station will determine how much time it will take to reach a full charge. The larger it is, the longer it will take.